Instructions for completing the enquiry form
Specially prepared form, which allows you to specify your expectations and receive a binding estimate, according to this information.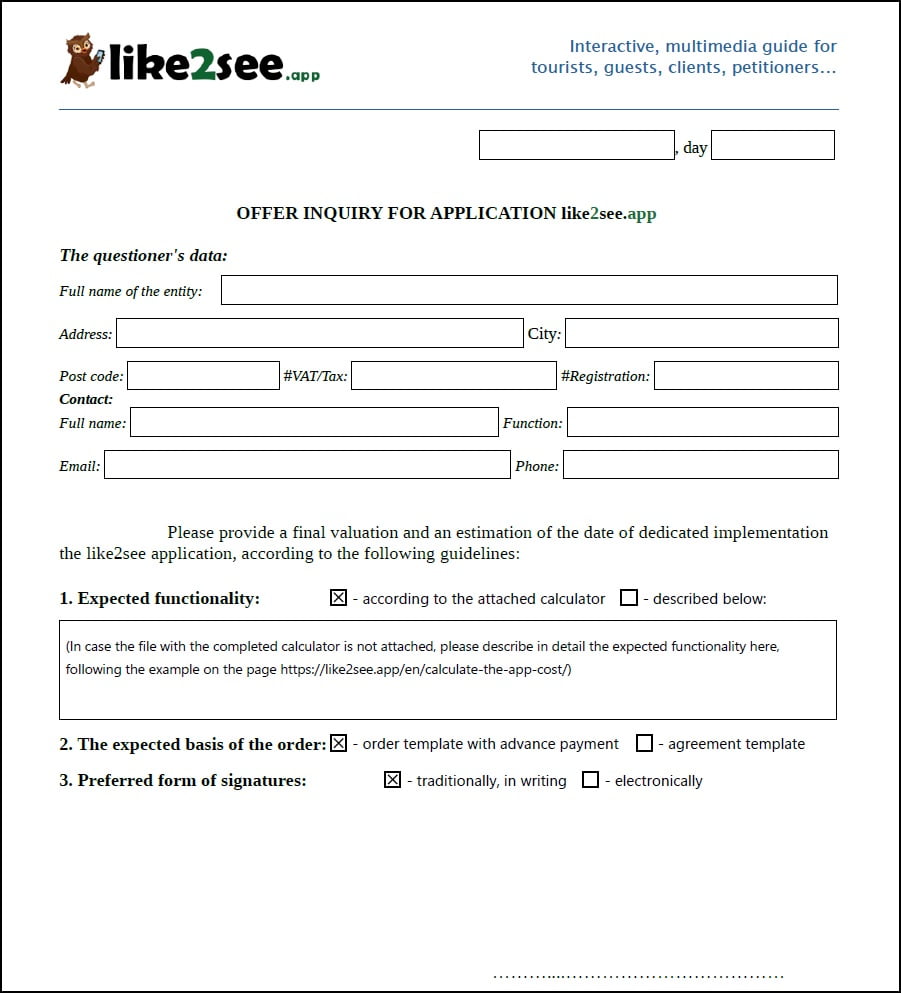 The form was prepared in PDF format, with the possibility of editing appropriate fields and saving the file. The finished print can be provided with an electronic signature or printed and signed traditionally. In addition to providing appropriate contact details, please answer the following questions:
Will the expected functionality of the application be delivered to us in the form of an attached file with the result of the cost calculator, or will it be described in the form itself?
What is your preferred method of cooperation, if any, on the basis of a formal order with an advance payment, or maybe on the basis of a contract?
How do you prefer to sign any documents related to the cooperation: traditionally, in writing or electronically?